A Sense of Taste 2019 Thanks
Thank you for making the 2019 "A Sense of Taste" the best yet!

We hope to see next year on Thursday, September 10, 2020!
Look for details around the middle of July.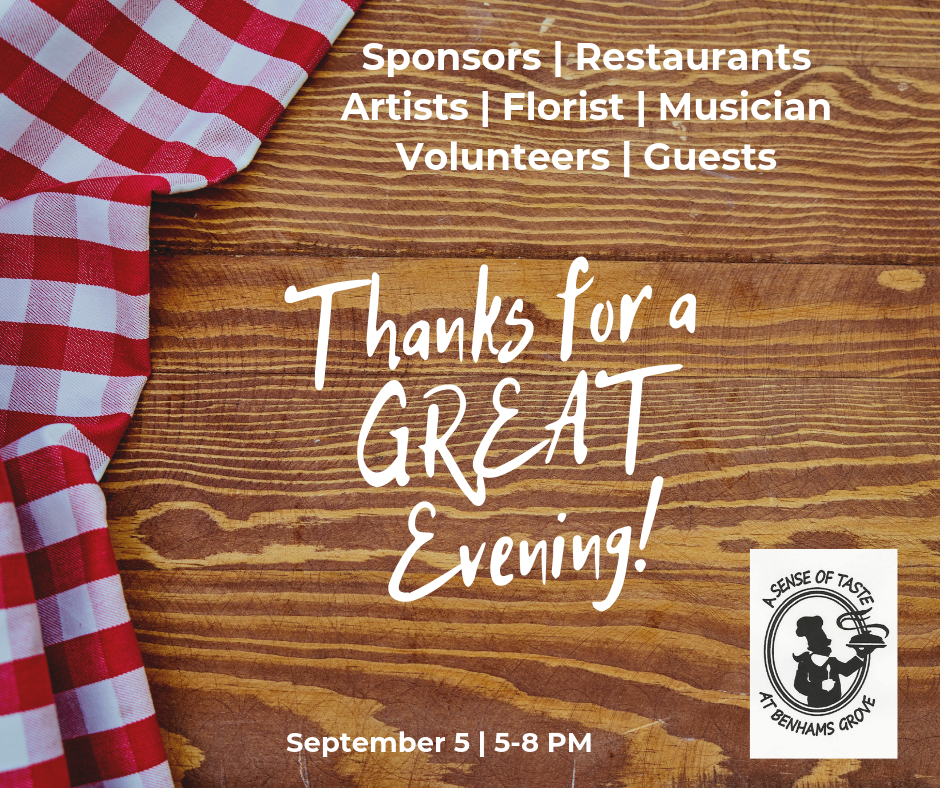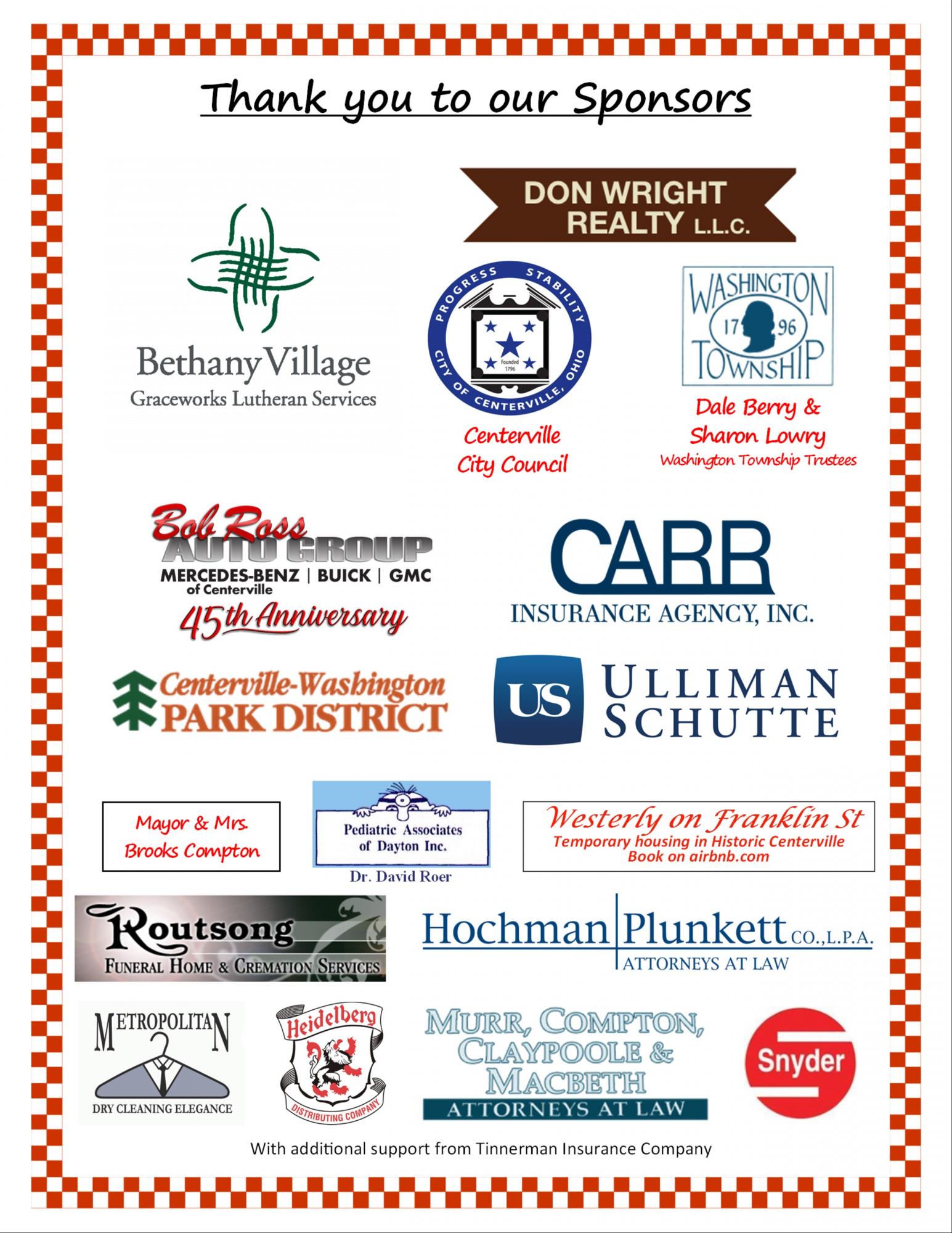 The 2019 "A Sense of Taste" Sponsored By:
Platinum Level

   

  
Bethany Village     

City of Centerville and Centerville City Council

Don Wright Realty

Washington Township Turstees, Dale Berry & Sharon Lowry
Silver Level
Bob Ross Auto Group      

Carr Insurance Agency                                                                             

Centerville-Washington Park District           

Ulliman Schutte Construction
Bronze Level 
Heildelberg Distributing Co. 
Hochman & Plunkett Attorneys at Law 

Mayor & Mrs. Brooks Compton 

Metropolitan Cleaners 

Murr, Compton, Claypoole & Macbeth Attorneys 

Pediatric Assoc. of Dayton (Dr. Roer) 

Routsong Funeral Home 

Snyder Brick & Block 
THANK you to all those who provided a great TASTE in 2019: 
The Melting Pot, Fricker's, King's Pizzeria, Graeter's Ice Cream, Bill's Donut Shop, Old Bag of Nails Pub, Raising Cane's, Philly Pretzel Factory, Bethany Village, Angel's Food, Busy Bee Real Meals, Popcorn Phil, Station House Restaurant, Esther Price Fine Chocolates, NCR Country Club, and Boston Stoker Coffee!
Speical "THANK YOUS" to Centerville Florist for the table arrangements and to Edde Osborne for the music. Also, Thank you to Hope Ewing for sharing her artwork and to Pam Johnson for sharing her jewelry during the evening.