Membership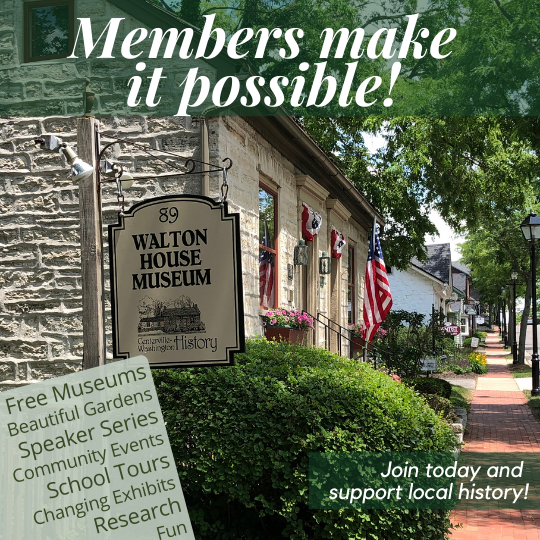 Join the membership of Centerville-Washington History and support the preservation and promotion of our local history! 
Memebership levels are available:
Individual

$25              
Family

$35
Sponsor

$50   
Friend

$100
Patron

$250
Business

$150
Memberships run from May to May each year. Members receive the quarterly newsletter, The Curator, and a discount on our publications. Business members receive recognition in the newsletter.
Fill out the form below and know that YOU play a special part in keeping LOCAL HISTORY alive and well.
THANK YOU!
Centerville-Washington History is a 501(c)(3) nonprofit organizations. Memberships and donations may be tax deductible.
-----