A Sense of Taste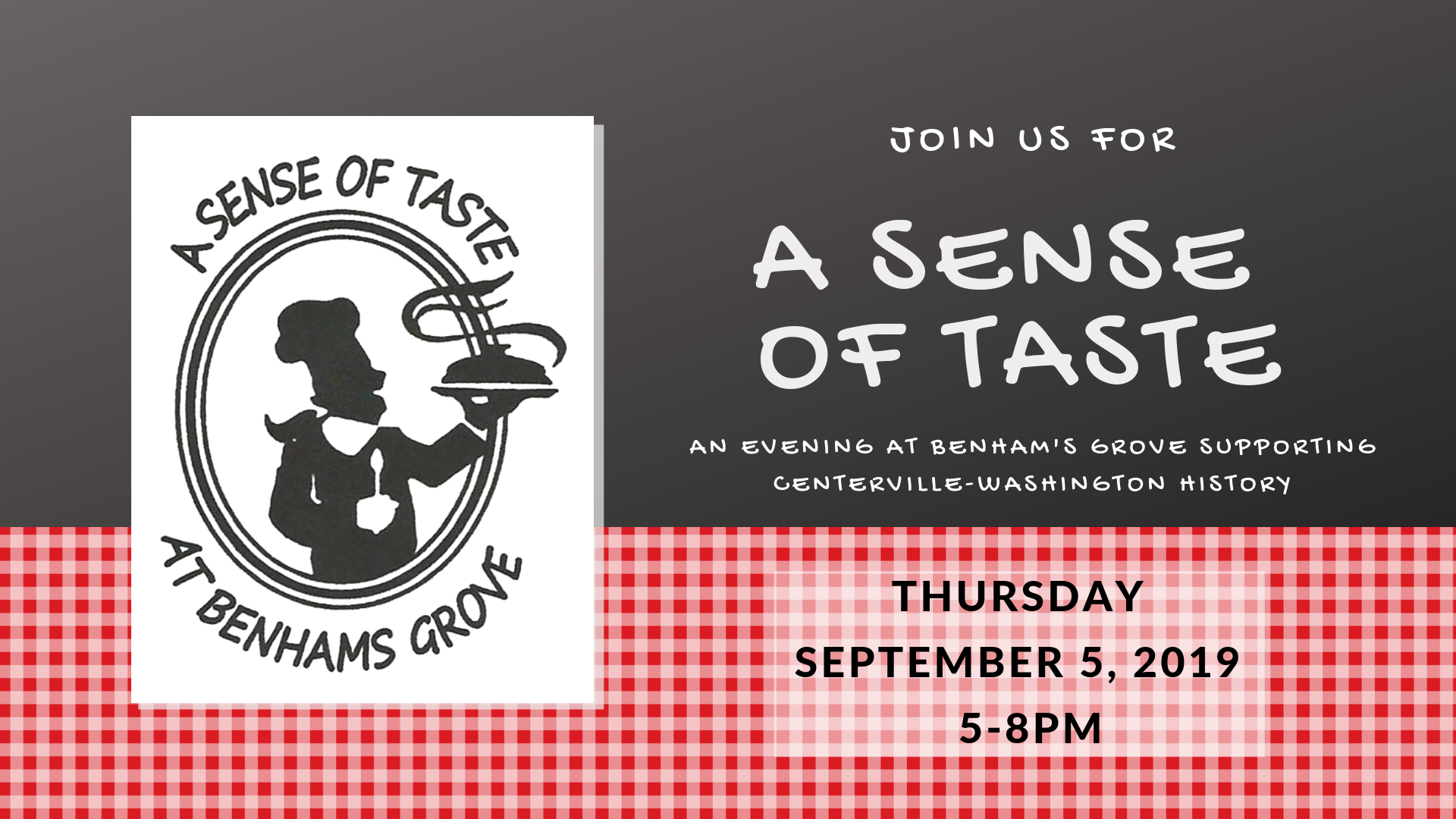 Come out to Benham's Grove on Thursday, September 5, 2019 from 5-8 pm, to A Sense of Taste.  Enjoy delicious food provided by local restaurants, live music, and a cash bar. Local artists will be on hand as well. Support Centerville-Washington History and have a fun night with family and friends.
Participating restaurants include: The Melting Pot, Fricker's, King's Pizzeria, Graeter's Ice Cream, Bill's Donut Shop, Old Bag of Nails Pub, Raising Cane's, Philly Pretzel Factory, Bethany Village, Angel's Food, Busy Bee Real Meals, Popcorn Phil, Station House Restaurant, Esther Price Fine Chocolates, NCR Country Club, and Boston Stoker Coffee!
Tickets are $30 per person and must be purchased in advance.
You may purchase your tickets online by filling out the form below and submitting the payment online via PayPal.  Tickets will be held at Will Call at the event.  After completing the form, you will have the option to complete your ticket purchase via PayPal or complete your purchase in person at the Walton House or over the phone as described below. Your tickets will only be reserved once payment is received.
Tickets can also be purchased Tuesday - Friday from 12-4 in person at the Walton House Museum, 89 W. Franklin St., Centerville, OH 45459,  or by calling 937-433-0123. (Cash, Check, MC or Visa)  
Thank you! We're looking forward to seeing you at A Sense of Taste!