Holiday Walk
Holiday Walk Returns - Sunday, November 21, 2021 in Uptown Centerville!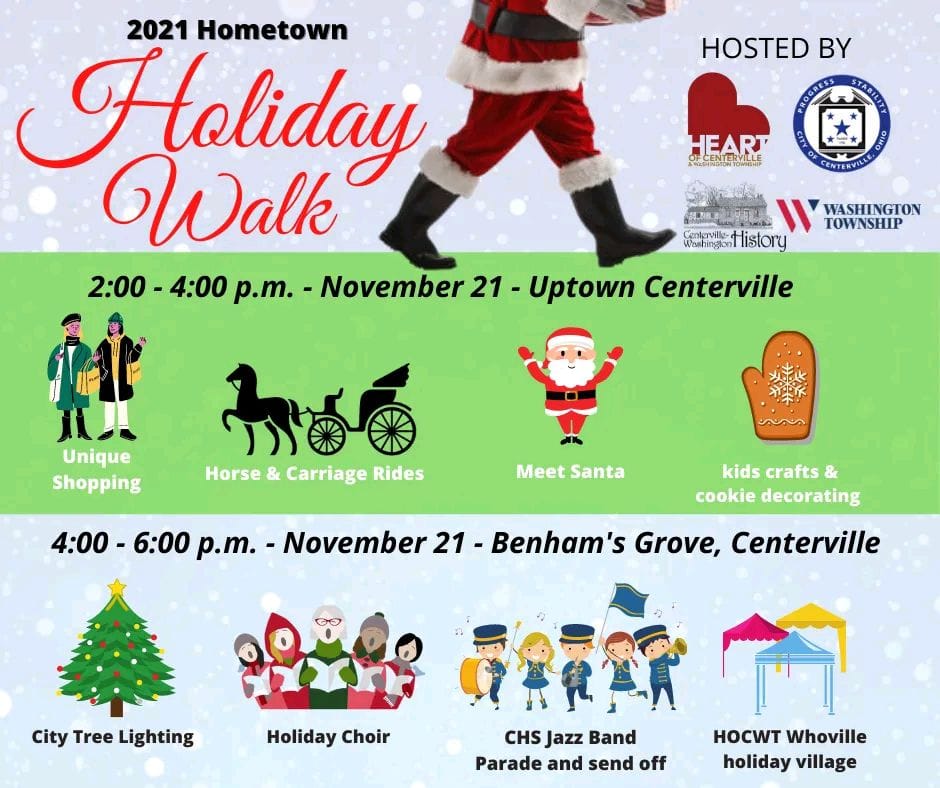 Come celebrate the start of the holiday season with a horse and wagon ride, holiday caroling, children's crafts, local shops, and an opportunity to visit with Santa himself.
2 – 4 pm: Festivities will be centered in the historic heart of town (near the intersection of Main and Franklin Streets) with local shopping, Santa visits inside Town Hall, outdoor family-friendly activities, along with wagon rides, crafts, and cookies at the Asahel Wright Museum.
4-6 pm: Finish the evening at Benham's Grove, 166 N. Main St; for the Heart of Centerville & Washington Township's Whoville Holiday Village, more music, and the City of Centerville's Tree Lighting! 
This is a free, family-friendly event that is open to the public from the City of Centerville, the Heart of Centerville and Washington Township, Washington Township Town Hall Theatre, Centerville-Washington Park District, and Centerville-Washington History.