Mary Higgins Garden Tour
The 2023 Garden Tour:
TBD 
1350 Brainard Woods Dr
*Note the slightly earlier time... to beat the heat!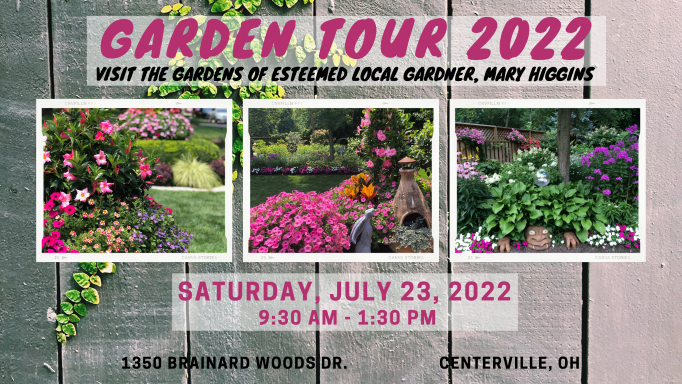 Come and enjoy the beauty!
This is a free event. Donations will be accepted to support Centerville-Washington History.
The Landmarks Foundation is having a 2023 Summer Garden Tour - Get your tickets for the June 24 event here!