Mary Higgins Garden Tour
The 2022 Garden Tour:
Saturday, July 23 from 9:30 am - 1:30 pm 
You are invited to tour the gardens of renowned 

gardener and Centerville-Washington History member, Mary Higgins.

1350 Brainard Woods Dr
*Note the slightly earlier time... to beat the heat!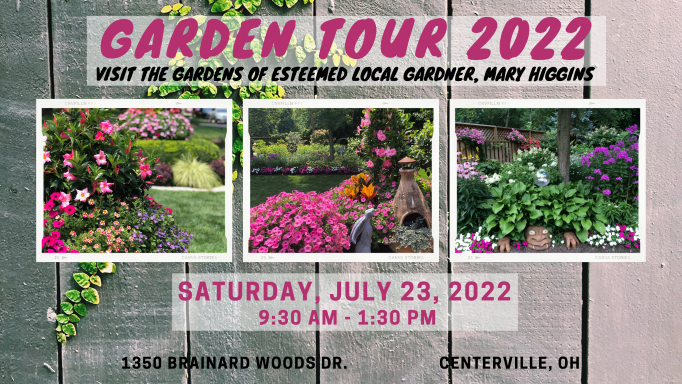 Come and enjoy the beauty!
This is a free event. Donations will be accepted to support Centerville-Washington History.