Podcast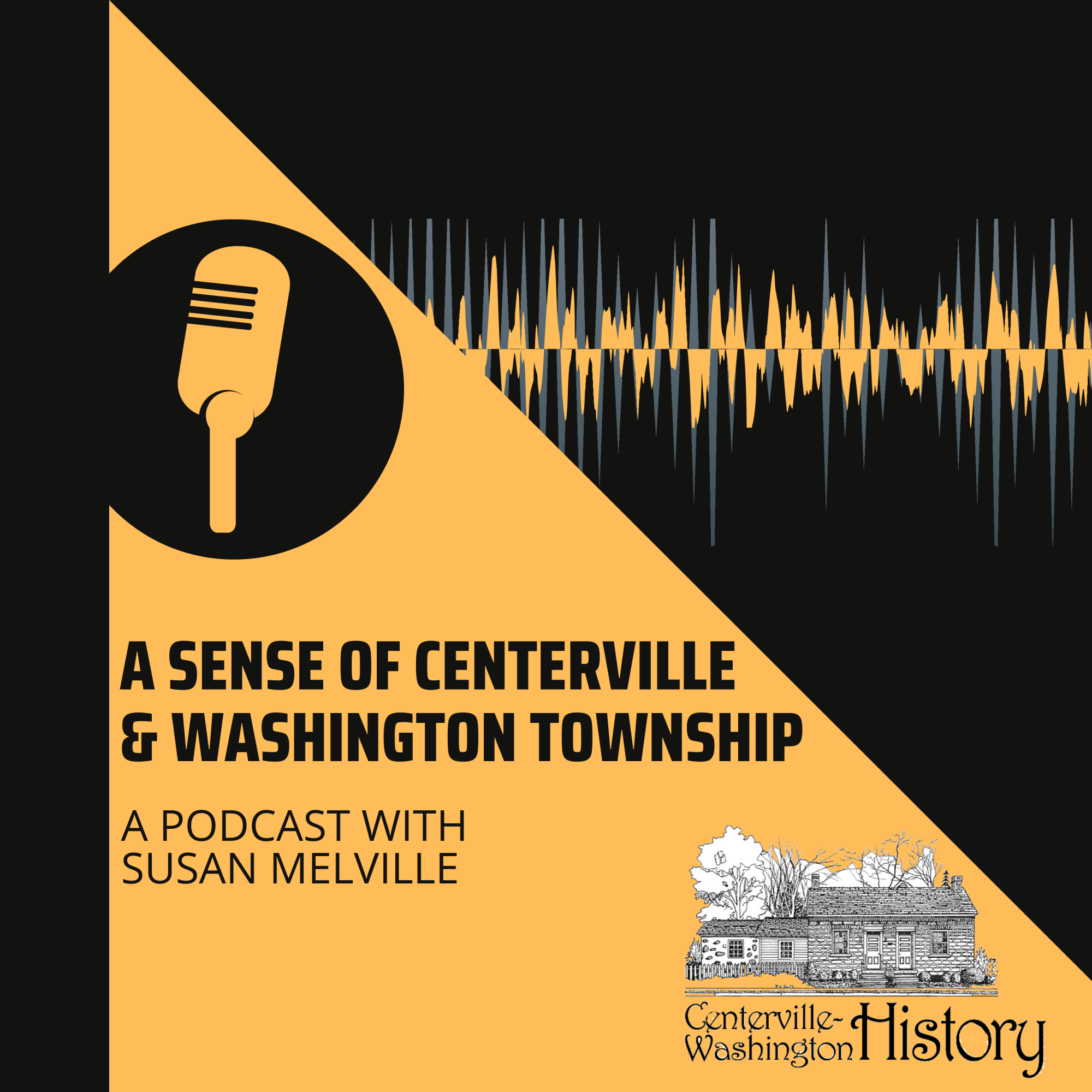 A Sense of Centerville & Washington Township
Bringing you the stories of ordinary and extraordinary residents and places in the Centerville and Washington Township area. Hosted by Susan Melville from the staff of Centerville-Washington History. Click the links to listen!  Find us on Spotify, or Amazon Music to subscribe. 
Season 1, Episode 1: Guest Jerry Strange
Susan talks to Jerry Strange, Trustee of Centerville-Washington History about his move to Centerville in the early 1960s and what life was like during that time. Jerry was a professor at the University of Dayton for 40 years.  In this interview, he reminisces about his time with Centerville Diversity Council, Normandy Church, and Centerville-Washington History. Jerry reflects upon living in a pluralistic society and the benefits of diversity in the Centerville and Washington Township area. (Recorded March 2022)
Season 1, Episode 2: Guest Robert Thobaben
Susan inverviews Robert Thobaben, a long-time Centerville resident, who recalls the start of World War II and describes his role in the 111th Infantry in the Pacific Theater. He talks about his career as a professor at Wright State University and his opportunity to travel throughout the world. Staying active and engaged throughout his 98 years of life, Robert shares some of the wisdom he has learned over the years.
Season 1, Episode 3: Guests Roy and Sue Turton
Susan talks with Roy and Sue Turton, Washington Township natives, classmates, and soulmates. The Turtons graduated from Centerville High School in 1953 and raised their family on a little plot of land near Rooks Road. They have had three generations of Centerville High School graduates in their family. In this episode, Roy and Sue Turton share stories about people and places that have shaped this area. 
Season 1, Episode 4: Guest Martha Boice
Martha tells Susan about her interest in the early stone buildings of Centerville and the process of discovering the stories that we read about in the book, "A Sense of Place." She talks about learning how to do research and how her curiosity helped her to do hard things.  Her passion for the buildings helped to preserve them for future generations to enjoy and learn about history!
Season 1, Episode 5: Guest Charlotte Melville
Seventeen-year-old Charlotte shares her experience living through the pandemic, growing up in Centerville, and her memories of Centerville-Washington History's Summer Youth Programs. This episode also discusses the Centerville High School Band and favorite places and programs in the Centerville and Washington Township area.