Speaker Series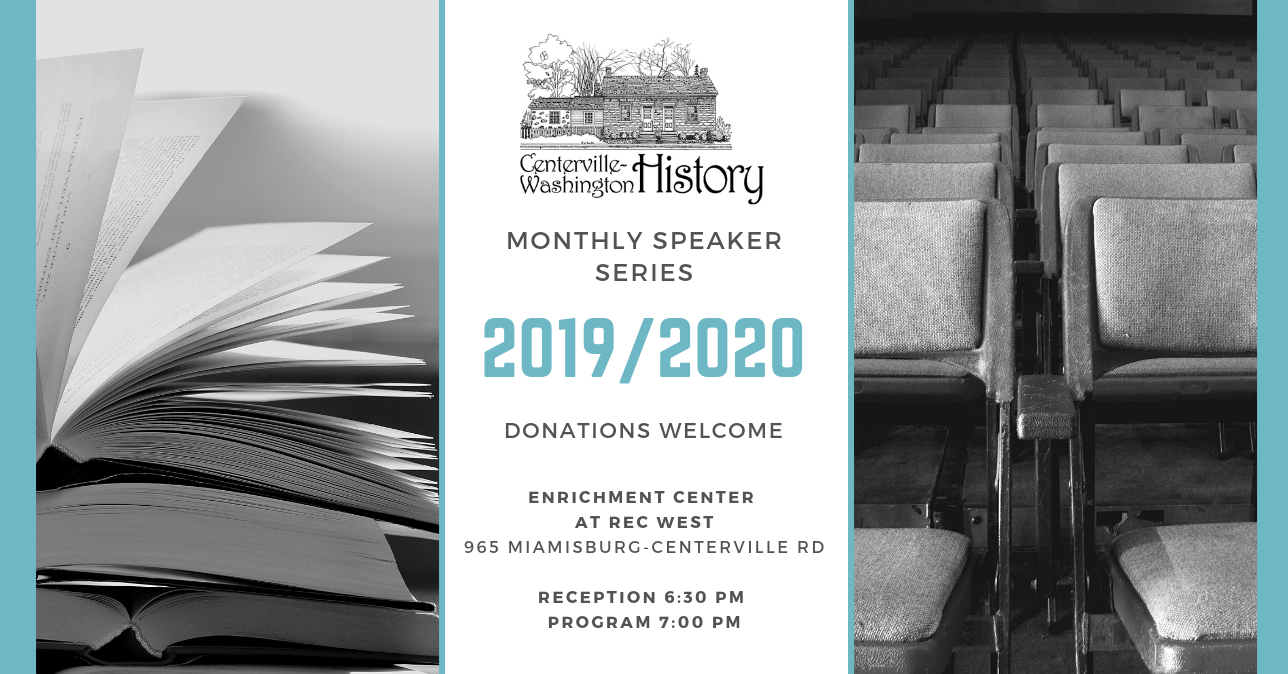 Centerville-Washington History
Speaker Series 2019-2020
Open to the public!  Enjoy refreshments and some historical education.
Donations welcome and appreciated.
Enrichment Center at Rec West

965 Miamisburg-Centerville Road, 

Dayton, Oh 45459

Reception 6:30 PM Program 7:00 PM
October 15, 2019
Dan Baker & Gwen Nalls
Blood in the Streets – 1965 to 1975 – Dayton, OH
November 19, 2019
Mike Taint
"St Clair's Defeat and Its Aftermath –
Maybe the Most Significant Thing in Ohio History (You Never Heard About)"
January 21, 2020
David Norman
Last Man off the Saigon Embassy Roof – Vietnam War
February 18, 2020
Dennis Turner
What did you do in the War, Sister?
March 17, 2020
Nancy Garner
Women's Suffrage 
April 21, 2020
Tim Gaffney
Dayton Beer