Speaker Series
The 2022/2023 Speaker Series is Scheduled! 
Please follow here or on our Facebook page for details about each event as schedules may change.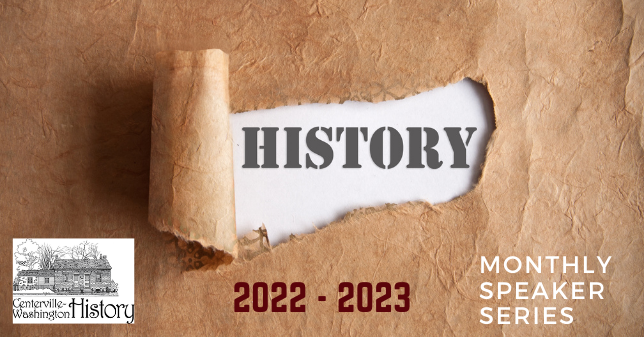 Monthly Speaker Series 2022 - 2023 
Third Tuesday of the month   **   Free & open to the public!
RecPlex West Theater (Rec West)
965 Miamisburg Centerville  Rd.
Reception 6:30 p.m.        Program 7:00 p.m.
Enjoy refreshments and historical education. 
Donations welcome and appreciated.
September 20, 2022
Steve Grismer
Dean, Dillinger & Dayton Ohio: Legend, Lore & Legacy
October 18, 2022
Angie Hoschouer
History, Mystery, Murder & Mayhem
November 15, 2022
Paul Cooper
January 17, 2023
Doyle Burke
"Satan Killer" Darrell Wayne Ferguson 
February 21, 2023
Tanya Maus
19th Century Quakers in Southwest Ohio 
March 21, 2023
Hylda Strange
The Crosley Brothers 
April 18, 2023
David Greer
Al Fouts: A Bootlegger and Safecracker who Lived from 1891-1981
May 16, 2023
Martin Gottlieb
Lincoln's Northern Nemesis: Clement Vallandigham
Select sessions from 2022 are available on YouTube:
FDR's Confidential Crusader by Mike Williams - Watch the presentation on YouTube
Hidden History of Dayton by Tony Kroeger - Watch the presentation on YouTube
The War in Ukraine and the Future of Geopolitics by General John R. Allen - Watch the presentation on YouTube
 Enjoy videos of our 2020/2021 speakers on YouTube