Veterans Exhibit & Open House
Veterans Exhibit & Open House
Saturday, November 09, 2019 - Tuesday, November 12, 2019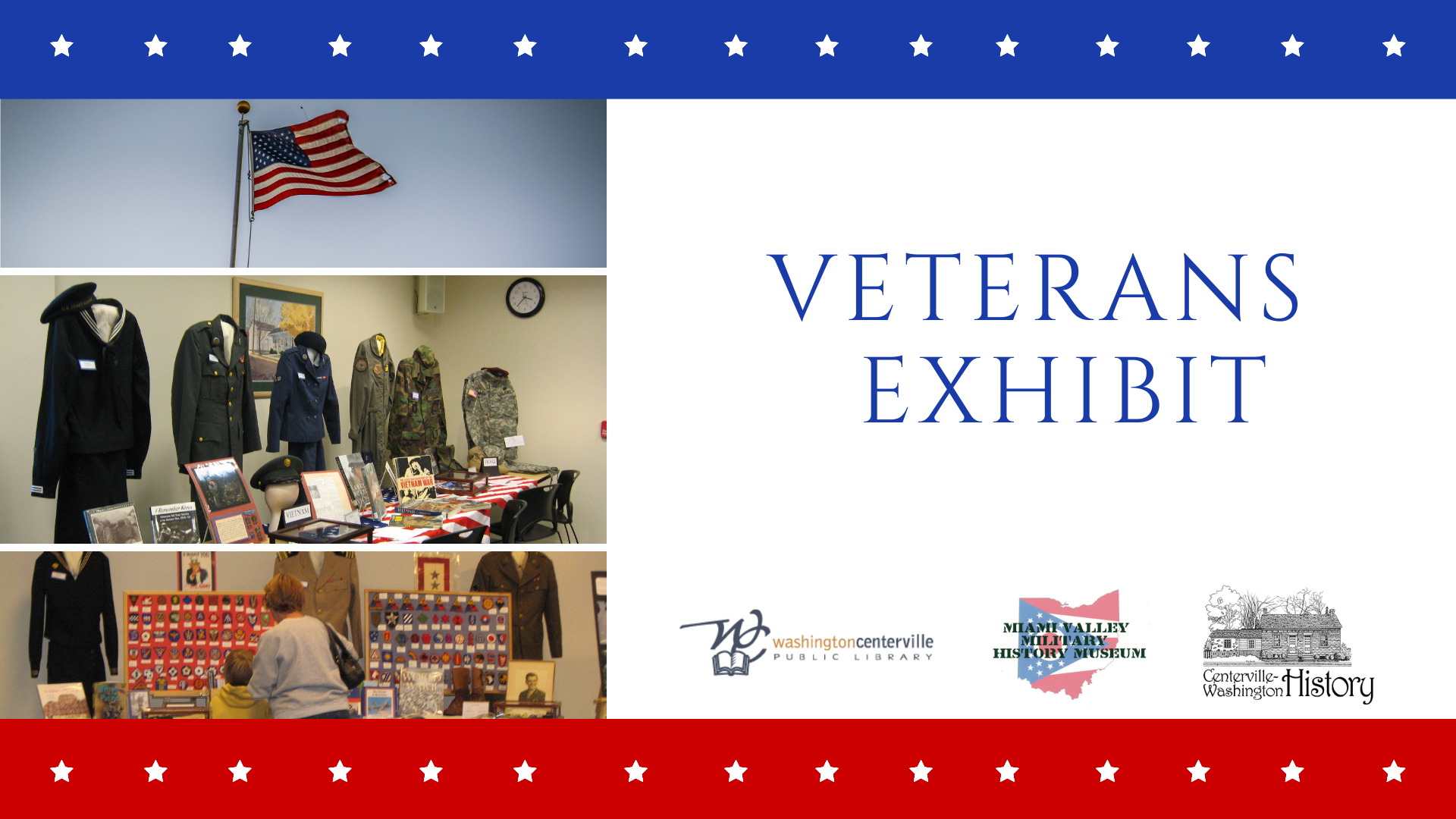 Event Details
Centerville-Washington History and Washington-Centerville Public Library join forces to Honor Veterans at our Annual Exhibit. The exhibit will be open to the public at the Centerville Library, 111 W. Spring Valley Road, during library hours Saturday, November 9, 2019 - Tuesday, November 12, 2019.  Uniforms, artifacts and historical items will be on display. This year we are pleased to display special items on loan from the Miami Valley Military History Museum.
On Monday, November 11 there will be 2 special presentations:
@ 6pm - World War 1: A Sense of Local Sacrifice presented by Joellen Ulliman
@ 7pm - The Heroes of Dayton presented by Debe Dockins
This exhibit is appropriate for all ages.  For more information visit wclibrary.info or call 937-433-8091.