Veterans Exhibit & Open House
Veterans Exhibit & Open House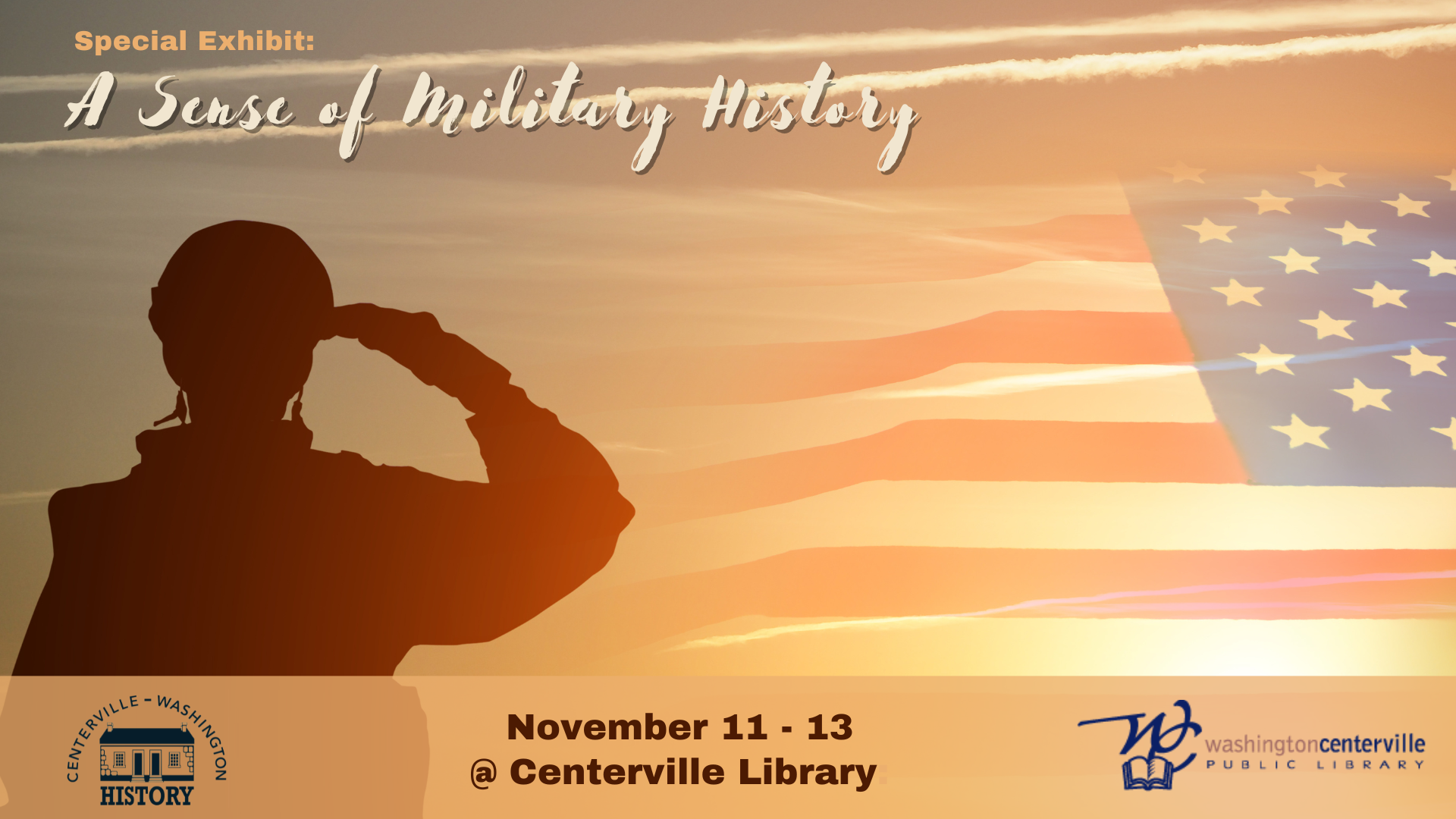 "A Sense of Military History"
The 2022 Veterans Exhibit will be open to the public in the Centerville Library Community Room from Friday, November 11 through Sunday, November 13.
Come visit during normal operating hours (exhibit closes one hour prior to library closing) to view this unique tribute to our veterans. Uniforms, artifacts, and historical items will be on display. This year the exhibit will reflect the History of the Military including important milestones for each of the six branches. We will also pay special tribute to the United States Air Force in its 75th Anniversary. 
New this year will be three uniforms with local connections that will "tell the stories" of those who wore them thru first-person reenacted audio presentations. Hear a reading of the letter that Private Wilbert Lucas wrote to his parents while serving in WWI. Listen to the transcript of an early 2000s interview of Captain Herbert Corson's experiences in WWII as a member of the Army Air Corps and as a prisoner of war. Finally, take in the tragic and heroic story of Private First Class David Kim Deeter who was killed in action in Vietnam. 
The exhibit will open with a local WWII Veteran and special guest, Ralph Young, speaking on Thursday, November 10 at 7 pm at Centerville Library. He will recount his war years serving in the Pacific as a gunner's mate on the USS J. Franklin Bell during WWII. 
A reception following the Veterans Day Ceremony on Friday, November 11 at 11:00 AM at Stubbs Park will be held at the Centerville Library and the public is invited for light refreshments. 
Location: 

Centerville Library

Cynthia Klinck Community Room
111 W. Spring Valley Pike
Centerville, OH 45458