Ethel Winterhalter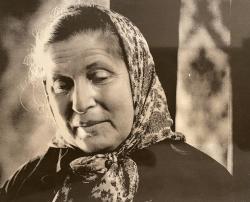 Ethel Winterhalter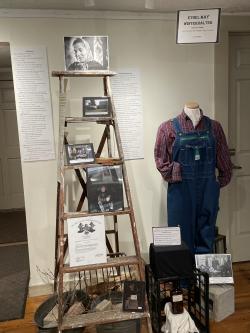 Ethel was featured in a recent exhibit entitled, "A Sense of Strength: Incredible Local Ladies from History."
Ethel May Winterhalter was born the youngest of eight children in 1911, became the first female Washington Township Trustee. She grew up on her family farm in Harrison Township but left to attend Northwestern University at the age of 15. Ethel graduated in 1931 from Ohio State University as a Phi Beta Kappa, majoring in Political Science. After working in Chicago for
several years, she returned to Ohio at the height of the Depression to help her parents who then lived on a farm in Washington Township.
After her parents' deaths, Ethel took over the farm, joined the local Grange, and became a vocal proponent of farmers' rights. Around 1955 she began serving on the first Washington Township Zoning Commission and became involved with the planning committee for the Washington Township Adult School. After six years on the zoning commission, Ethel Winterhalter was elected as the first female township trustee serving from 1962 to 1973. All the while, Ethel continued to run her farm sticking to traditional methods. Ethel struggled to find the right balance between economic development, environmental impacts, and small farm sustainability — problems we are still seeking to resolve today.
We are thankful for the intelligence, independence, and perseverance of Ethel Winterhalter. One lasting legacy she left was proposing that a new elementary school be named for
Ida Weller
, creator of the Adult School. Ethel passed away at the age of 91 in 2003 and is buried in the Centerville Cemetery. She was one of many capable women that have served and continue to serve the residents of Washington Township.