Richard H Grant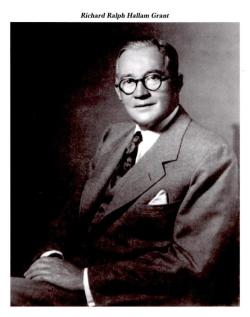 Richard Ralph Hallam Grant
1878-1957
Richard Hallam Grant
By Jerry Strange
Richard Grant was born November 26, 1878 in Ipswich, MA. He graduated from Harvard in 1901 and after several sales positions in the East he took a job in Dayton, OH with NCR in 1904, as a clerk for John Patterson, the company president. In 1906 he moved into sales and in 1908 began training NCR salesmen in the art of selling. It turned out that he was particularly good at instructing and motivating salesmen, so in 1913 he was promoted to National Sales Manager. He left NCR in 1915 to take the job of General Manager of the newly formed DELCO-Light Company. In 1924 Grant left DELCO to take the position of Vice President and General Sales Manager for Chevrolet and in 1934 was named to the General Motors Board of Directors. In 1938 he acquired controlling interest in the Reynolds & Reynolds Company, which he headed until his death in 1957.
Grant married Laura Williams in 1906 and started a family, living in Oakwood because it was close to his office. Their daughter Thirza was born in 1908 and their son Richard, Jr. was born in 1913. The Grant's income increased dramatically in the early twenties so they decided to build a country estate on property they owned on W. Alex Bell Road. The Grant's had traveled extensively in Europe and were particularly attracted to Normandy, so in 1924 they hired a New York architectural firm to design their mansion and named their estate "Normandy Farms." The house was started in 1927 and completed in 1930 at a cost of $1,000,000. At its peak, the estate consisted of over 700 acres, with all the amenities that a great estate should have, including a working farm and a commercial dairy.
During World War II the Grants lived in Washington DC, where Grant served as the liaison from GM to the federal government. In this capacity, he spearheaded GMs conversion from peacetime to war production. Grant was inducted into the Dayton Walk of Fame in 2014.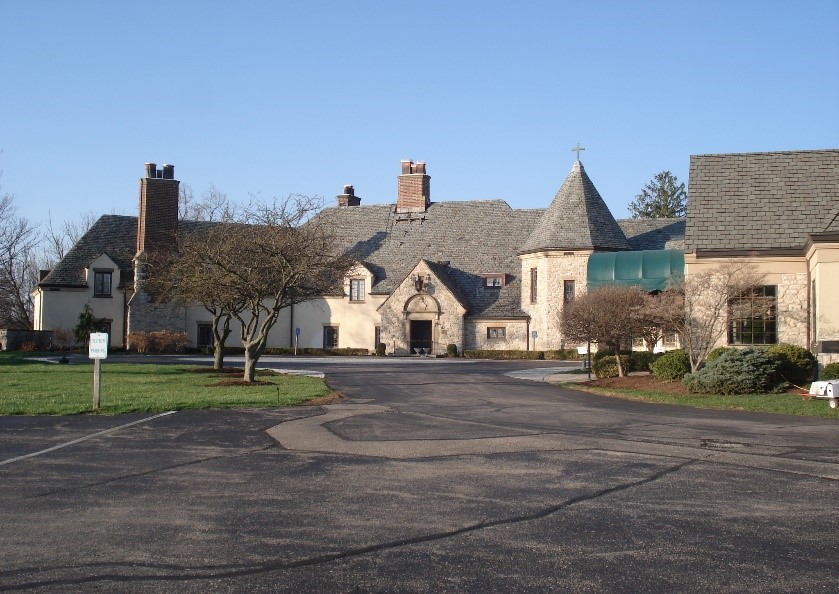 The Grants lived at Normandy Farms until 1955 when they left the Centerville area to live in New York City. At that time, the mansion and fifteen acres was sold to the Evangelical United Brethren Church. The church used the Grant living room for church services until 1962, when funds were raised to build a sanctuary.
Richard died on September 24, 1957.  His funeral was held at Normandy, officiated by Rev Milford Ater and Rev Phil Porter. Laura died in December 23, 1970.  Both are buried in Centerville Cemetery.
Eventually the estate was split up – some of it was sold to developers, the house (which is on the National Historic Register) was sold to the EUB church, and the land bordering Holes Creek, thanks to the efforts of Bill Yeck and his cohorts, was obtained by the Park District and is now Grant Park. Most of the farm buildings were razed and replaced with I-675, which opened for traffic in 1986. A few of the smaller farm buildings were moved to what is now the entrance to Grant Park.
If you are interested in knowing more about Richard H. Grant Sr. and Normandy Farms estate, the Society publication Normandy Farms – The Land and Legacy of Richard H. Grant, Sr. is available at all museums and on our website. 
2023