Pauline Webster
Pauline Webster: A Local First
By Marcia Rouse, Education Coordinator
The Curator, February 2010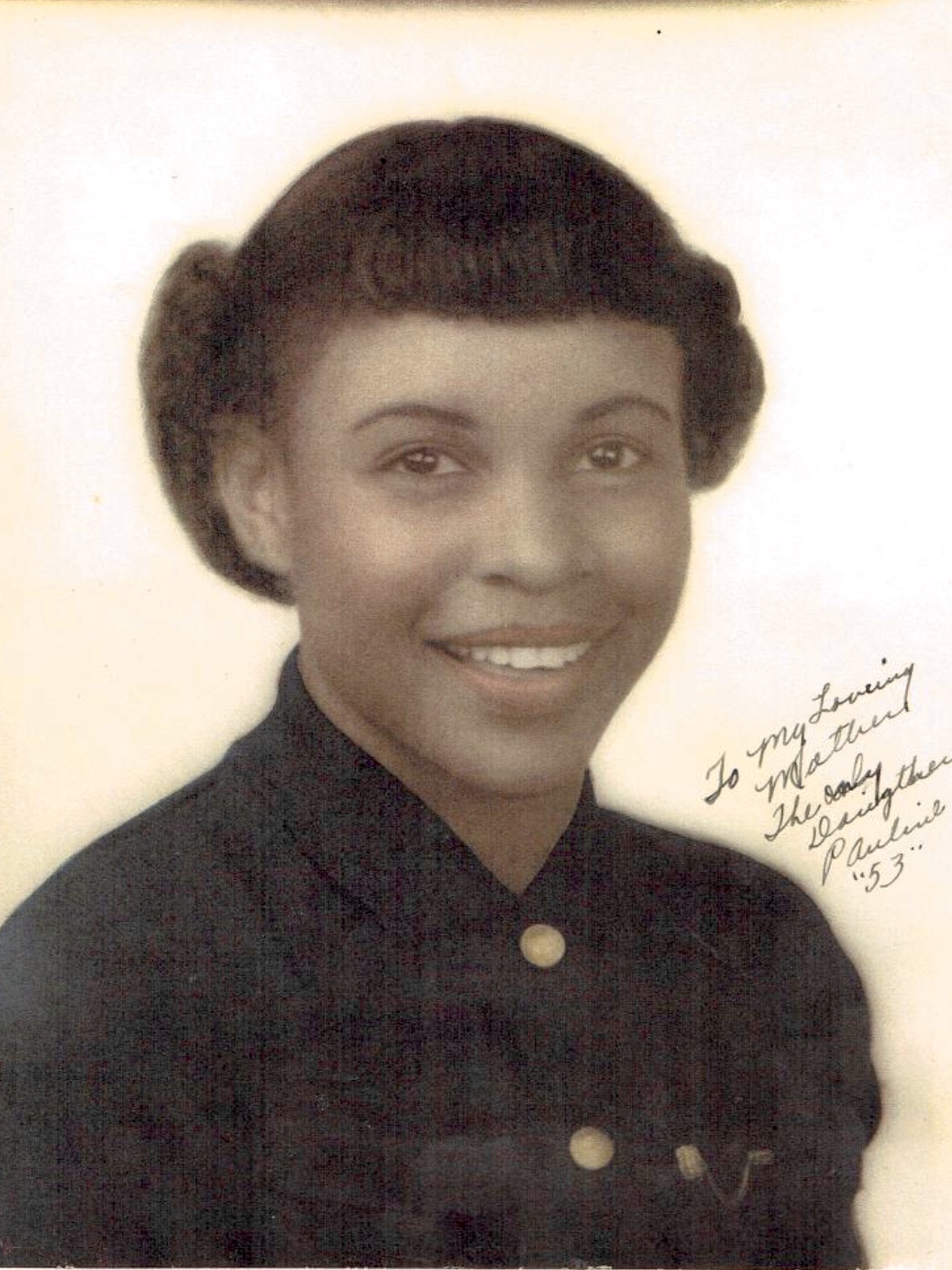 Pauline Webster was the first black graduate from Centerville High School.  Pauline's story was recorded in "A History of Blacks in Centerville & Washington Township," by Janet Smith Thobaben.  In observance of Black History Month, we would like to recognize this milestone in our local history by re-telling Pauline's story, as follows: 
"In 1953, Pauline Webster was the first black student to graduate from Centerville High School. Over the years many had attended Centerville schools but she was the first to be graduated.  Her parents worked for John T. Patterson on Mad River Road. The Pattersons had a son Timmy and daughter Gay . . . Pauline played with Gay and Timmy and their friends . . .Pauline grew up with the Patterson children . . . Pauline did not encounter much prejudice until she left the local area.  When she went with students to Rike's Department Store to have graduation pictures taken, she was not permitted to eat lunch with the other students in the Second Street dining room. This upset her greatly so she ran away to the bus station.  The unhappy experience at Rike's prepared her somewhat for the Washington trip.
The reality of being black in America's socially segregated society reared its ugly head again when Pauline and her class went to Washington, DC to visit the Nation's capital. Pauline was allowed in the same hotel but away from her classmates.  Later she was not permitted into a movie theater with them.  It was also a lesson in segregation for her classmates and teachers.
During high school, Pauline worked at the Wishing Well Restaurant with some of the other girls.  After graduation, she met and married Booker T. Trammel ..."